Cloud Storage Services in Atlanta
The days are over where whole rooms in offices were used to store necessary documents. With advancements in computing technology, documents are now able to be scanned and stored on the cloud, allowing your business to have full access to documents all with just a click of a mouse. Instead of having an employee that has to look up records and pull various boxes out of a crowded room, cloud storage helps save you time and money while maximizing the efficiency within your business.
To learn more, simply give Atlanta Scanning and Records a call at (404) 418-8103, or fill out the form to the left of your screen to request FREE quotes on cloud storage services for your business today.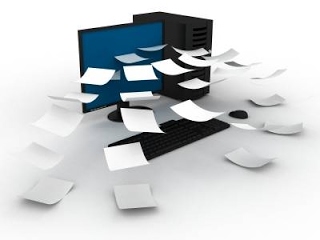 Cloud storage for digital documents is especially important in the healthcare industry, where practices are required by the federal government to comply with HIPAA. All medical practices and facilities were required to be HIPAA compliant by January of 2015, and luckily, electronic medical records management systems are built on HIPAA-compliant cloud storage principles especially designed for the medical industry.
Atlanta legal offices are another place of business that could greatly benefit from cloud document storage. When working on a case, locating old or infrequently used documents can take some time unless you know where to look. However, if you have a cloud document management platform to help you manage your documents, you can maximize your productivity and efficiency while eliminating the need to search for documents for countless hours just to find a small piece of information.
Whether you have hundreds of documents that need to be scanned or hundreds of thousands, we can help you make the transition to a cloud-based, paperless office. Our cloud document management services will save you time, money, and headache.